The following items can be purchased by filling in the form below, or through our CONTACT form.
Due to limited quantities of certain items, we will confirm your order before accepting payment.
Orders MUST be paid for in advance by Etransfer or by Cash or Cheque at time of pick up.
Please Note: Food items will NOT be shipped.
---
For our Toronto customers - Many of our food items, meat, fresh produce and craft items will be available for sale at Easy Health Food Store, located at 1276 Bloor Street West, Toronto, Ontario, M6H 1N8, 416-474-2526 (www.easyhealthfoodstore.com).
---
Beeswax Food Wraps are the eco-friendly alternative to plastic wraps and synthetics.

Made with organically sourced beeswax, jojoba oil and pine tree resin. Beeswax and pine tree resin are both naturally anti-fungal and anti-bacterial making this product food grade.
Wash by hand in warm water, with or without soap and let air dry. Do not put in the microwave, dishwasher, oven or other heat source.
Great for wrapping cheese, sandwiches and lunch snacks. Use as bowl toppers and casserole dishes. Works with glass, ceramic, metal, and wood.
Instructions included in each pack. Patterns vary.
Sustainable, reusable, compostable and bio-degradable.
3 pack starter kit containing one of each size.
3 pack of large.
4 pack of medium.
4 pack of small.
$20.00
---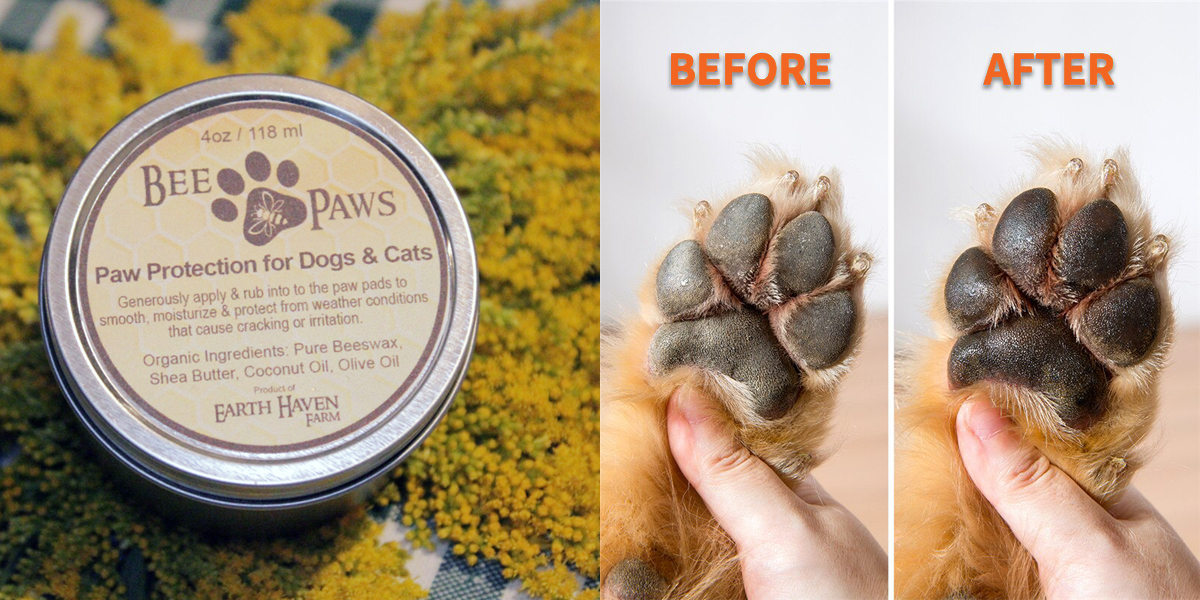 Beeswax Paw Protector - 4oz / 118 ml Tin
Ingredients: Beeswax, Shea Butter, Coconut Oil, Olive Oil
100% all natural, all season protection for your pets. Sooths, heals and protects cracked paws and noses. Use on both dogs and cats. Great for cracked and dry nails.
$15.00 per tin
---
Gardner's Lip Balm - 5oz / 14 ml Tin
Ingredients: Beeswax, Shea Butter, Coconut Oil, Olive Oil
Not just for gardeners. This 100% all natural, all season lip protection sooths, heals and protects those precious lips of all ages. Great for nails and cuticles too.
$8.00 per tin -- SOLD OUT
---